Ayrıntılar

Kategori: Deep Ecology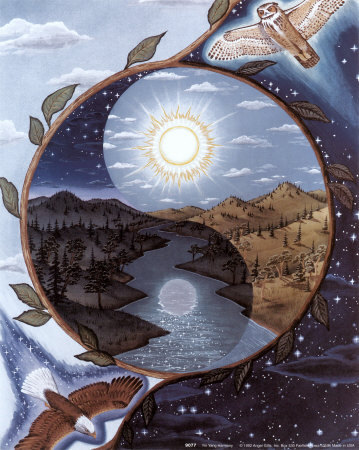 Deep ecology is a somewhat recent branch of ecological philosophy (ecosophy) that considers humankind as an integral part of its environment. The philosophy emphasizes the interdependent value of human and non-human life as well as the importance of the ecosystem and natural processes. It provides a foundation for the environmental and green movements and has led to a new system of environmental ethics.
Deep ecology's core principle is the claim that, like humanity, the living environment as a whole has the same right to live and flourish. Deep ecology describes itself as "deep" because it persists in asking deeper questions concerning "why" and "how" and thus is concerned with the fundamental philosophical questions about the impacts of human life as one part of the ecosphere, rather than with a narrow view of ecology as a branch of biological science, and aims to avoid merely anthropocentric environmentalism, which is concerned with conservation of the environment only for exploitation by and for humans purposes, which excludes the fundamental philosophy of deep ecology. Deep ecology seeks a more holistic view of the world we live in and seeks to apply to life the understanding that separate parts of the ecosystem (including humans) function as a whole.
Development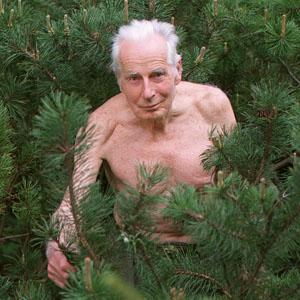 The phrase "deep ecology" was coined by the Norwegian philosopher Arne Naess in 1973,[1] and he helped give it a theoretical foundation. "For Arne Naess, ecological science, concerned with facts and logic alone, cannot answer ethical questions about how we should live. For this we need ecological wisdom. Deep ecology seeks to develop this by focusing on deep experience, deep questioning and deep commitment. These constitute an interconnected system. Each gives rise to and supports the other, whilst the entire system is, what Næss would call, an ecosophy: an evolving but consistent philosophy of being, thinking and acting in the world, that embodies ecological wisdom and harmony."[2] Næss rejected the idea that beings can be ranked according to their relative value. For example, judgments on whether an animal has an eternal soul, whether it uses reason or whether it has consciousness (or indeed higher consciousness) have all been used to justify the ranking of the human animal as superior to other animals. Næss states that from an ecological point of view "the right of all forms [of life] to live is a universal right which cannot be quantified. No single species of living being has more of this particular right to live and unfold than any other species." This metaphysical idea is elucidated in Warwick Fox's claim that we and all other beings are "aspects of a single unfolding reality".[3]. As such Deep Ecology would support the view of Aldo Leopold in his book, A Sand County Almanac that humans are "plain members of the biotic community". They also would support Leopold's "Land Ethic": "a thing is right when it tends to preserve the integrity, stability and beauty of the biotic community. It is wrong when it tends otherwise." Daniel Quinn in Ishmael, showed that an anthropocentric myth underlies our current view of the world, and a jellyfish would have an equivalent jellyfish centric view[4].