Ayrıntılar

Kategori: History of Ecology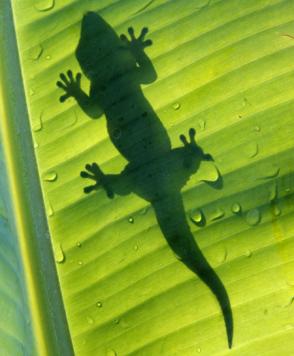 Ecology is generally spoken of as a new science, having only become prominent in the second half of the 20th Century. More precisely, there is agreement that ecology emerged as a distinct discipline at the turn of the 20th Century, and that it gained public prominence in the 1960s, due to widespread concern for the state of the environment[1]. Nonetheless, ecological thinking at some level has been around for a long time, and the principles of ecology have developed gradually, closely intertwined with the development of other biological disciplines. Thus, one of the first ecologists may have been Aristotle or perhaps his student, Theophrastus, both of whom had interest in many species of animals. Theophrastus described interrelationships between animals and between animals and their environment as early as the 4th century BC (Ramalay, 1940).
18th and 19th century ~ Ecological murmurs
The botanical geography and Alexander von Humboldt
Throughout the 18th and the beginning of the 19th century, the great maritime powers such as Britain, Spain, and Portugal launched many world exploratory expeditions to develop maritime commerce with other countries, and to discover new natural resources, as well as to catalog them. At the beginning of the 18th century, about twenty thousand plant species were known, versus forty thousand at the beginning of the 19th century, and almost 400,000 today.
These expeditions were joined by many scientists, including botanists, such as the German explorer Alexander von Humboldt. Humboldt is often considered a father of ecology. He was the first to take on the study of the relationship between organisms and their environment. He exposed the existing relationships between observed plant species and climate, and described vegetation zones using latitude and altitude, a discipline now known as geobotany.
In 1804, for example, he reported an impressive number of species, particularly plants, for which he sought to explain their geographic distribution with respect to geological data. One of Humboldt's famous works was "Idea for a Plant Geography" (1805).