Ayrıntılar

Kategori: Ecological Cities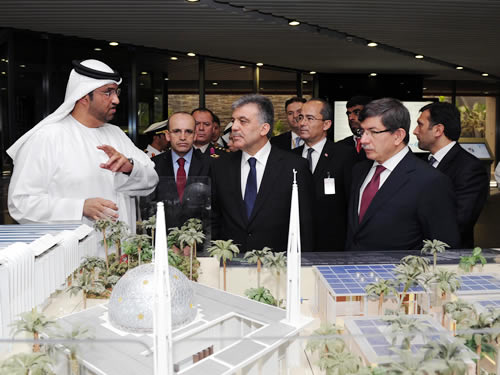 Exploring, as part of his schedule in the United Arab Emirates (UAE), Zayed University and Masdar City erected as the world's first ecological city, President Gül shared his happiness with being the first Turkish President to pay an official visit to the UAE in years.
Welcomed by the Higher Education and Scientific Researches Minister of the UAE, Sheikh Nahyan bin Mubarak al Nahyan upon his arrival at Zayed University, President Gül, after chatting with the Rector, Deans and a group of students, was informed about the university and its activities by the Rector. He also conducted a teleconference talk with students of Turkey's Bilkent University.